Archive: October 2009
After a ten-month blog hiatus, Andy Holland returns to deliver further quirky reflections on life in the 21st Century. The internet is a global, interactive tool. My aim is to make full use of the two-way conversation it facilitates between me, the author of this blog, and you, the reader. With this in mind, I've placed easy-to-use comment links below each of the entries that appear on this blog. If you find an entry particularly engaging, interesting, funny, or thought-provoking, whether it is the latest one, or one from the archives, feel free to write a comment.
Add this page to your bookmarks and visit regularly for further updates on just one of the world's 6.76 billion life-stories. Alternatively, follow me on twitter to receive a tweet each time this blog is updated.
To view older articles please use the archives links to the right.

"The Journey, Not the Arrival, Matters"
Wednesday, 28th October 2009, 01:12 GMT
It's now four months since I left university. Despite committed and continued attempts to secure that elusive graduate job, I remain unemployed.
I didn't want to blog about my personal unemployment woes - mainly because I thought that any attempt to do so would come across as clichéd, self-pitying, self-indulgent drivel. However, after digesting a fair number of disheartening reports which suggest I'll probably have to tackle this predicament for a little while longer, I've decided to break my silence. If nothing else, I hope this brief entry provides some comfort to graduates in the same position: fellow members the so-called 'lost generation'.
"They are the 'New Labour generation', the class of 2009: the most educated, the most indebted and potentially the least employed ever." - The Guardian

"For graduates, the future is about as bright as a wet weekend." - Financial Times Online
My Journey So Far
I graduated in July with what I consider a well-respected, useful degree from a highly admired Russell Group university. Nevertheless, like many of my peers, I have toppled off the higher education production line and joined the one million or so young people without paid work. Although I made numerous attempts to secure employment before I left university, each of my applications were unsuccessful at some point in the recruitment process.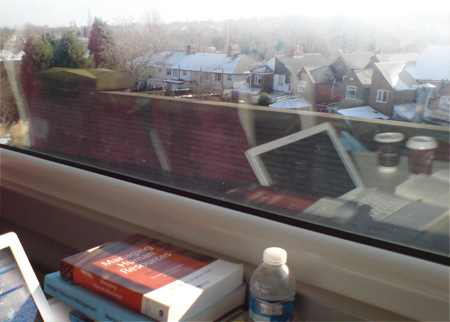 Keep Your Options Open?
I've tried try to be flexible in my job search; rather than targeting a single, narrow sector, I've decided to seek roles in a number of different areas. I would hope that studying a varied, joint-honours degree has given me the freedom to do this. I have a mélange of interests after all; I'm not simply a one-dimension character craving an obscene salary. Perhaps, however, this is a mistake: do employers prefer applicants who are more divisive and eager to break into a specific sector?
With this in mind, I wonder how best to consume the vast swathes of useful and engaging information my degree has bestowed upon me; it is quite clear that the majority of employers seek only those oft-cited 'transferable skills': 'outstanding verbal and written communication skills', 'the ability to work well within a team', and so on. I am convinced that my degree has given my the correct accumulation of these abilities, yet I also know that it would be more rewarding if the knowledge I amassed over the past four years were actually put to good use. Should I have narrowed my search to only those positions which directly relate to my degree?
Perhaps, perhaps not. As Sir Alan Sugar revealed during Monday night's Tonight: 'Make me an Apprentice' programme, the learning proper starts now. Assimilating the quote below: it's not the accumulated knowledge that makes a degree worthwhile, it's the skills developed, the passion, determination and confidence to utilise those skills well that will help me to succeed.
Positive Thinking
It's extremely disappointing, nay unquestionably gut-wrenching, to receive a rejection letter for a position you so eagerly desire. The inevitable question must be posed: was a four-year degree really the worthwhile investment I had hoped for? I remain determined, passionate and optimistic. Perhaps, after all, it's this journey, not the arrival, that matters.
"The great end of education is to discipline rather than to furnish the mind; to train it to the use of its own powers, rather than fill it with the accumulation of others." - Tryon Edwards
Comment on this Entry | Comments (0)

"Back in Business"
Friday, 9th October 2009, 00:58 BST
After a ten-month hiatus, I'm back in business! During this absence, I've graduated from university with a fantastic degree in German and Business Studies, successfully qualified as a formation skydiver, taught English-language writing skills to international students and began volunteering at my local Cancer Research UK store whilst I attempt to find the perfect graduate job.
Rather than attempting to bore you with a lengthy recap of these past events, I've decided I would make this entry short and snappy; an entry that simply states: 'I'm back'.
I've revamped the basic structure of the site using W3C standards, re-coding each individual page from scratch, and I'm now able to update freely on my shiny MacBook. andyholland.co.uk should now be much more accessible and user-friendly. Visit again soon for the latest updates.
Follow me on twitter to receive a tweet each time this blog is updated.
Comment on this Entry | Comments (0)